Hot water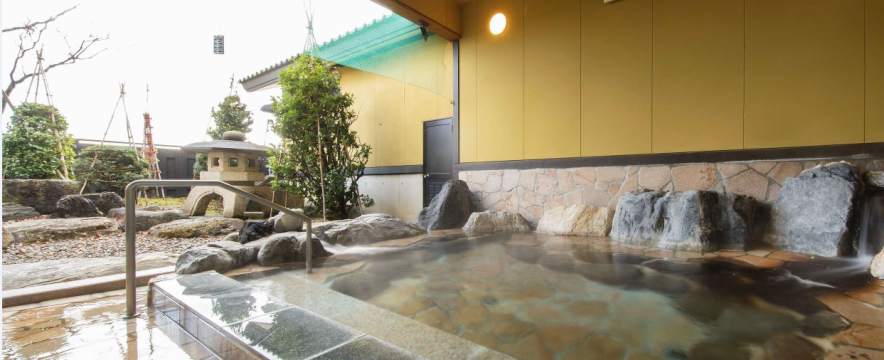 Hot spring sommelier recommendation! Please enjoy two kinds of Bihada-no-yu
【 Inner bath 】
~ What is metasilicic acid ~
Alkali hypotonic cold spa "metasilicic acid"
Metasilicic acid is said to be a natural moisturizing ingredient, it promotes metabolism of the skin, it is a beautiful skin ingredient that makes it slippery.
It is said that by entering a hot spring containing metasilicic acid, it can be expected to trim ceramides of the skin.

【 Open Air Bath 】
~What is sodium chloride~
Chloride fountain hot springs have high heat retention and moisturizing effect.
It is a hot spring that is difficult to cool down, and the body is always warm.The chloride spring also has a moisturizing effect due to this coating action.